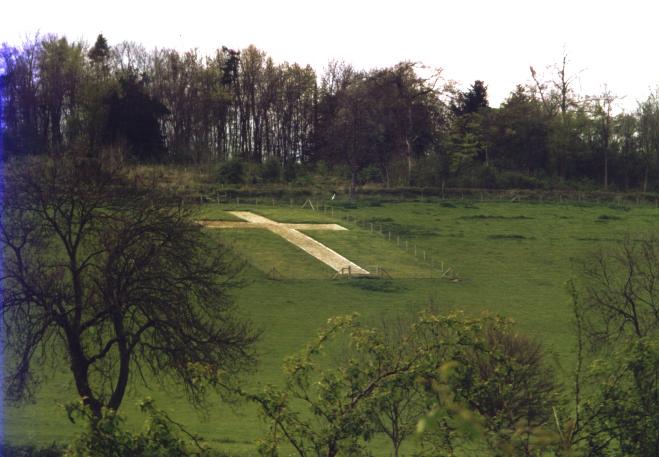 A group of Shoreham residents, led by Keith ('Dobbin') Robertson spent last Saturday cleaning Shoreham's iconic 'Cross on the Hill' . Dobbin felt it was important to have the cross looking its best for the Remembrance Day services and commemorations. He gathered together a group of friends and they all worked for 6 hours with the help of the village shop, which supplied refreshments, and the Crown pub, where a welcome meal was provided at the end of their day's work. The Shoreham Society has agreed to pay the bill for equipment purchased for the occasion.
Thursday 1 November, 7.30pm
at The Crown
TICKETS just £10 per head, to include two course meal  a glass of wine and coffee
TO BOOK: 01959 522903
A collection and raffle will be held on the night
Please wear a hat in his honour!
For a personal description of Billy, please see this Blog link : http://domesticatedbohemian.blogspot.co.uk/2010/07/billy.html
The menu will be as follows:
The Crown Shoreham
01959 522903
Billy's Memorial Night
Thursday 1st November
MENU
Starters
Soup of the Day
Pate & Toast with Cranberry Chutney
Spicy Mushrooms with Crusty Bread
Mains
Beef & Winter Vegetable Stew
with rustic bread
Scampi Chips & Peas
Pumpkin & Courgette Curry
with steamed Rice
£10 for 2 courses
An amazing afternoon, with a small hardcore dancing until late..
Great cakes, great Prosecco, great music, great fun.
A short slideshow can be found here: Click for slideshow.
What a brilliant race this year, despite the weather. For a full set of photos from the event, download the pdf from here: https://www.box.com/s/ca448aeaf5a67f8fdc2c
A small taste of the photos below (click each image to enlarge):
Saturday 29th October saw a number of villagers volunteer to help tidy up the churchyard and a number of overgrown graves. Armed with trowels, spades, and gloves everyone got stuck in until 4pm when toasted marshmallows round the fire were in order.
A great day was had by all. Click the pictures for a bigger version.
photos by Mark Heathcote
The Shoreham Society have published a paper as part of the consultation around the proposals for mineral extraction on the outskirts of the village. Click below to read a copy of this. I believe this is being submitted to Kent County Council.
The Society have also put together a response in relation to the Ammunition Depot site at Badgers Mount.
Chelsfield Ammunition Depot Response <- Click to read
A public meeting is being held on 29th June to discussion objections we need to raise to these proposals. For more information see the flyer you should have received through your door and the event listing in the diary on this site.
A copy of the flyer is also available  here: GRAVEL_EXTRACTION_THREAT_TO_VILLAGE_Leaflet_June_20th
The Shoreham Society is planning a Sales Safari on 11th September. This will give everyone the opportunity to recycle unwanted goods by having a sale outside their home or garden.
The plan is to print  a map of the village showing all participants so everyone visiting can see where the bargains are to be had. There will be a small fee for taking part of £3. Any profits from entrance fees going to charity.
If you are interested, you need to make your interest known – contact details are in the Shoreham Gazette.
Villagers at Shoreham Village Fete were treated to a glorious day of sunshine on Saturday 21 May.  As visitors streamed through the gates into Shoreham Village School playing field, the crowds were entertained by the summery sounds of the Croydon Steel Orchestra, giving an all-steel take on Boney M, ABBA and many others.
While there was the welcoming and familiar sight of many traditional stalls – from second-hand toys and books, to the Youth Club's plate smash, a coconut shy, donkey rides and an old-fashioned swing roundabout – there were also a few new ventures, like the Shoreham Players' colourful fortune-telling tent, a visit from Punch and Judy and the wonderfully attired Galloping Cuckoos (supplied by Rural Arts group Applause), complete with portable bird cage and full plumage, who all entertained everyone.
Shoreham Village School (Years 3 and 4)  performed several intricate May Pole dances perfectly – well done to all the children.  Then to
cap it all there were some fun children's races and a grand tug-o-war.
People will be able to have their sprains, strains, cuts and burns treated at a revamped Minor Injuries Unit at Sevenoaks Hospital when it opens its doors this week.
The MIU in Hospital Road was officially opened today by Ian Philip, Chairman of the Sevenoaks Hospital League of Friends.
NHS West Kent has given the unit a facelift, which involved adding a new front to the building, a new waiting area and treatment rooms. The significantly improved and modernised MIU will see its first patients from tomorrow (Thursday 3 March).